How to Choose Your Millionaire Dating Site
So, you have made a decision to join a millionaire dating site as the best way to try and find the rich man of your dreams... But just how do you go about it? After all, there are so many millionaire dating sites out there on the internet it can be quite confusing to pick the one which is right for you!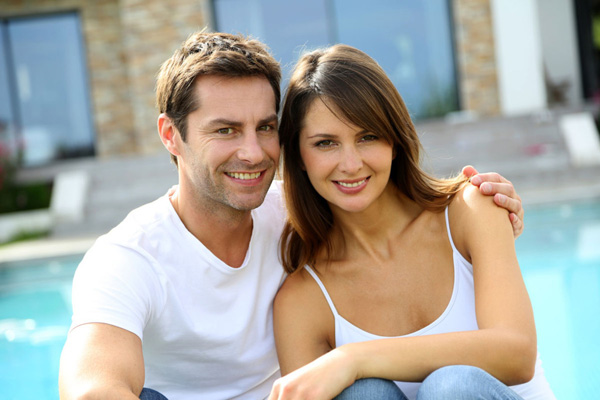 Never mind, as here are some great tips on how to take the first steps in looking for your millionaire.
Once you have identified and shortlisted, let's say, 5 or 6 millionaire dating sites which appeal and appear to have potential, you can start checking or reviewing:
How many members the site has and, if possible, learn about the geographical location of such members; if, for example, too many of the millionaires are based overseas then it may be hard to finally get to meet and hook-up if you find someone you like.
Whether the site is part of a larger network of sites, is quite generic or is a more independent specialised site catering only for rich men and millionaires?
Whether the millionaires on the site are verified as being millionaires, has their background and information they are providing been checked or is there no such system in place?
Whether there is evidence of much activity on the site with members regularly engaging with each other, chatting and making contact, or is there limited activity and, perhaps, the site is stale and no longer popular?
Are there testimonials and genuine success stories listed on the site to demonstrate that member can actually get together and your objective of dating a millionaire can be realised? In other words, does the site have a demonstrable track record?
Does the millionaire dating site allow you to see photos of other members, as well as display photos or even video clips of potential partners?
Whether making contact with members that you wish to get to know more about is easy and enough detail on members' profile is provided to help you choose who to try and contact? Does the site make it easy to contact a millionaire you select as being a possible match, but yet help maintain your privacy at all times?
If actually enrolling on the site is simple and straightforward or is the process cumbersome, frustrating and time consuming?
What are the key terms and conditions of membership? Is there a free trial period so that you can spend a few days and check out if the site is the right one for you? Do the monthly subscription rates appear to be reasonable and/or are there any special discounts for longer membership periods?
Finally, how effective does the search or matching system appear to be? Is it reasonably detailed enough to allow members to set parameters for their search and refine them to effectively narrow down potential millionaire dating matches?
Of course, there may be more points to consider and, for anyone looking to date a millionaire or rich man, they will need to determine if the site they choose is likely to yield the results they want.
The only sure thing is that if you really want to find a millionaire, then online dating is the most effective way to try!