How to Become a Woman that Billionaire Men Want to Date
Ambitious women are aware of their potential of dating billionaires. Well, you only live once, so you'd better make the most of your life when you are here. That's why dating a billionaire should be one of your top priorities when you are still young and beautiful - your youth doesn't last long. Now in this article, you will learn how to become a woman that billionaires want to date - once you have mastered the essential billionaire dating skills, you will make every billionaire man want you.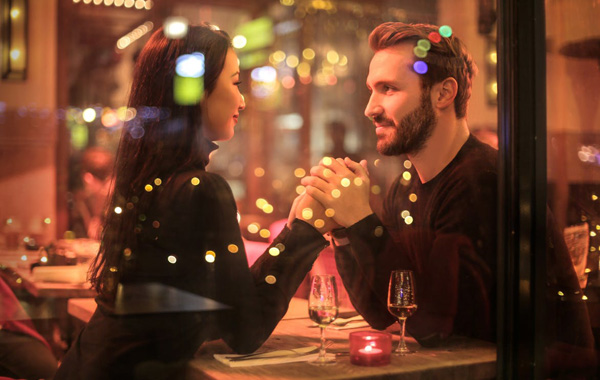 Work on your perceived beauty. Not every woman is a 9 or 10. Sadly, billionaire men are also normal men who are very visual. And because they have high value and status, they can choose whoever they want to date. That's why billionaires only date 9s and 10s. If you are not a 9 or 10, don't worry - there is a way to make him feel that you are a 9 or 10: There is a difference between objective beauty and perceived beauty. According to scientific research, objective beauty is about symmetry and how objectively beautiful you are. In contrast, perceived beauty is about how subjectively beautiful you are in his eyes. For instance, you can become fashion-conscious, take makeup lessons and learn etiquette. Looking after your body and the way you carry yourself is paramount.
Show billionaire men a very different and refreshing perspective in life. Most billionaire singles are familiar with their own environment and context - when something becomes too familiar, it's boring. Therefore, if you can show a billionaire man a different and refreshing perspective in life, you are adding special value to his life. For example, you can write very artistic poems; you can write beautiful songs; you can speak five different languages fluently - if you have mastered one of these skills, your billionaire boyfriend would be impressed because he is not worried about making more money now - he has the bandwidth to appreciate your enjoyable skills that he doesn't have.
Demonstrate that you don't really need his financial support and you date a billionaire not because of his money. Although billionaires are not worried about making money, they are worried about losing money by dating or marrying wrong women. As a result, you should let him know that you don't need his financial support. Of course, you won't say, "I don't need your financial support". Instead, you communicate this idea by showing him that you don't need his financial support, e.g. you are able to make a stable income by yourself, you come from a wealthy family, you are happy with your current lifestyle, etc. In other words, show him; don't tell him! Also, your billionaire boyfriend wants to know that you date a billionaire not because of his money, but because of who he is, so you should tell him that you genuinely appreciate the way he treats you, his intelligence and his work ethic.
Are you ready to date billionaires? Please keep reading this blog because we will post more articles about billionaire dating in the future.