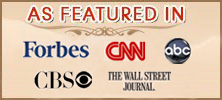 Why Join Our Site?
Free to join

Check if sent mail is read on site

Check CERTIFIED MILLIONAIRES

Check members' luxuries

Millionaire date ideas (70k+)

Live support

Latest activity

Email & Wink

Chat online

Search verified members

Verification & Highlighting

$100 verification bonus

Meet local singles

Fashion show

Forum & Blog

News & Videos

Successful dating advice & safety tips (1,100+)

Upload and maintain a private album

And more...
Join For FREE!
It's absolutely 100% FREE to try out DateBillionaire.com and date billionaires. There is no obligation to stay and you can cancel at any time, no questions asked. We do not disclose, sell or rent any personally identifiable information to any third party organizations.